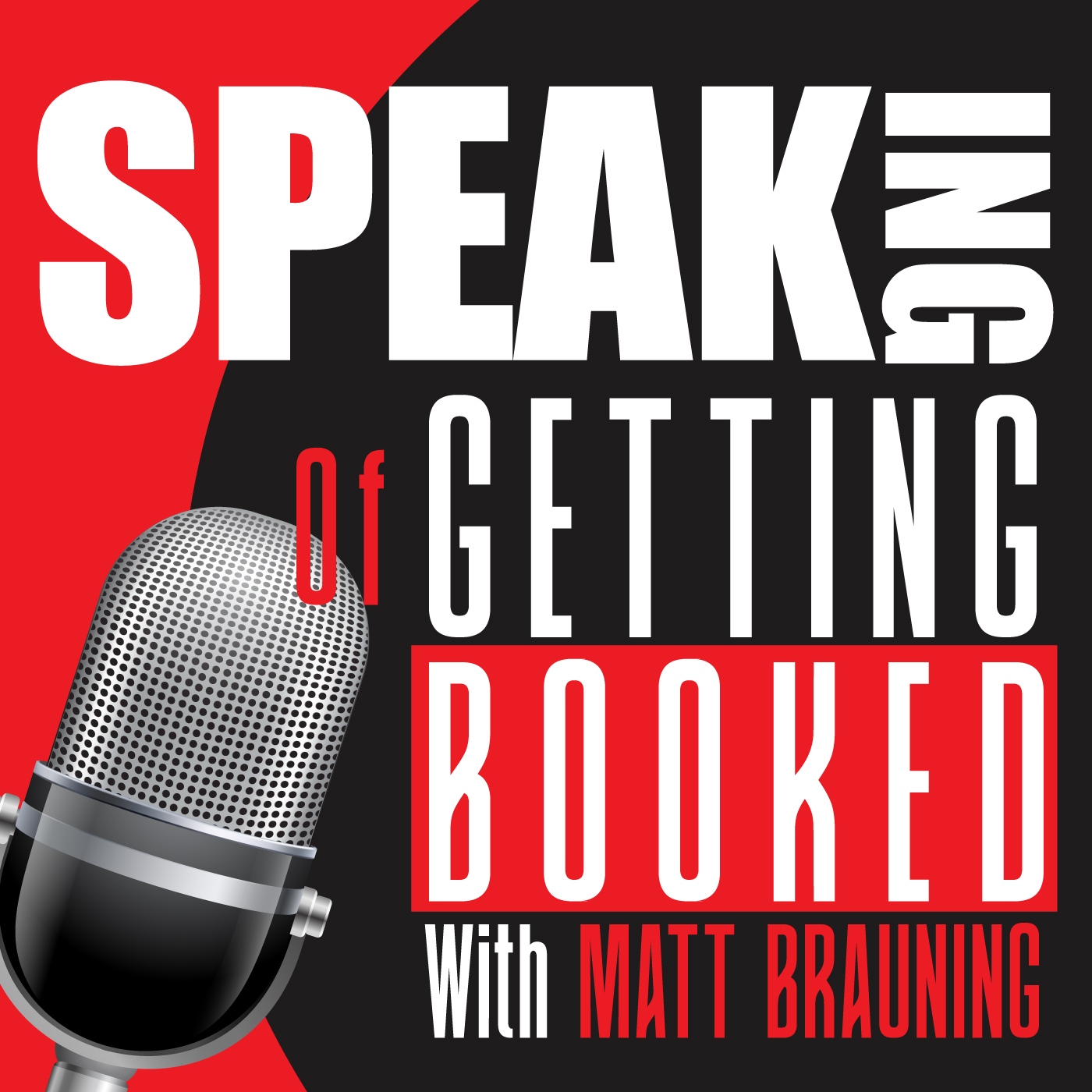 Episode #01 - Welcome to the pilot episode of Speaking... of Getting Booked with Matt Brauning. This podcast is about one thing: getting booked to speak more!
If you are an established or even a newbie Motivational and Keynote speaker or coach, this podcast is for you.
Going forward, I will be interviewing meeting planners, association chairs, and seminar leaders to find out what makes them book their speakers. This will give you an intimate and behind the scenes viewpoint as to what planners and promoters seek in keynote speakers.
Being a veteran speaker myself, I will be adding in my own tips and methods to improve any presentation!
This episode outlines what to expect on the show and introduces you to me, Matt Brauning.
Listen in and, if the show resonates with you, please subscribe and leave an honest rating and review. Your support and reviews help this show to attract prolific guests and to provide the best listening experience possible.
I love to hear from fans and listeners of my podcasts. Please share your feedback, guest suggestions, or ideas for future show topics with me on social media.
Facebook: https://facebook.com/mattbrauning
Instagram: https://instagram.com/mattbrauning
Twitter: https://twitter.com/mattbrauning
Visit the podcast website at: https://evolutionpodcast.com/speakingofgettingbooked/
Get a copy of my new book, "The Firebox Principle," on Amazon:
https://www.amazon.com/Firebox-Principle-Drives-Every-Entrepreneur-ebook/dp/B07FDKK9QW