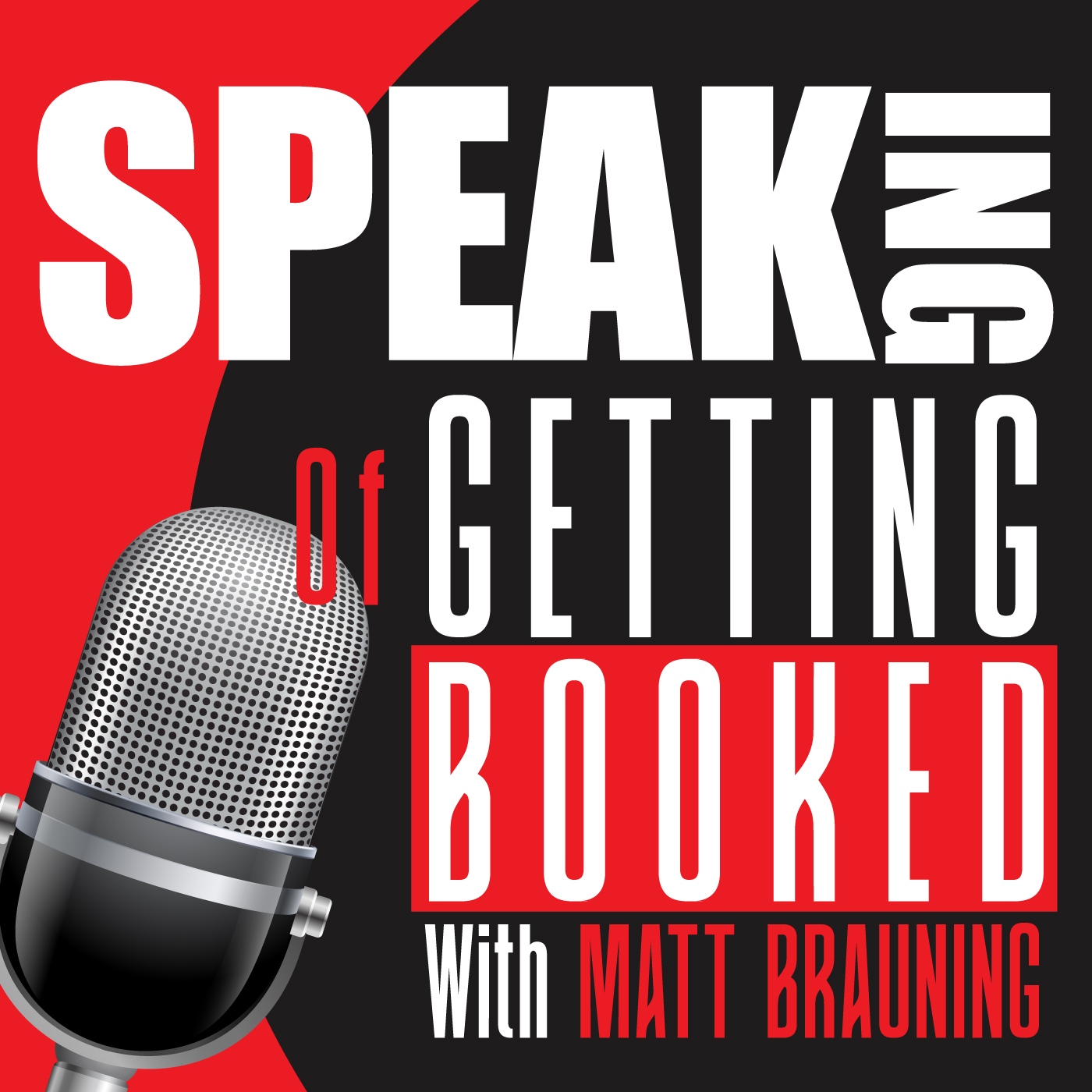 Ep #05 - Today, on "Speaking... of Getting Booked," I am joined by Australian motivational speaker, author, storyteller, and IT professional, Trevor Perry. Trevor is changing the lives of his clients one person at a time as he guides them to uncover their passion, purpose, or calling. He then helps to build roadmaps to teach how to live an extraordinary life, realize one's dreams, and achieve unfulfilled goals.
Trevor entertains and motivates audiences with his book and live sessions of the same name, "Never Iron When You Are Naked: Advice Your Mother Should Have Given You... But Never Did." Along with this session, he also runs a live event called "Five Steps to Live an Extraordinary Life."
In this interview, Trevor shares about his background and his career as a paid motivational speaker. There's a lot to learn from his experience so enjoy the conversation.
Connect with Trevor Perry and Learn More:
Visit Trevor's website: http://trevorperryspeaker.com/
Get Trevor's book "Never Iron When You Are Naked:" http://neverironwhenyouarenaked.com/
Connect with Trevor on Social Media:
Twitter: https://twitter.com/urxo
Please subscribe, rate, and review the show on iTunes and any other podcast platform that you listen through. Your support and reviews help this show to attract prolific guests and to provide the best listening experience possible.
I love to hear from fans and listeners of my podcasts. Please share your feedback, guest suggestions, or ideas for future show topics with me on social media.
Facebook: https://facebook.com/mattbrauning
Instagram: https://instagram.com/mattbrauning
Twitter: https://twitter.com/mattbrauning
Visit the podcast website at: https://evolutionpodcast.com/speakingofgettingbooked/
Get a copy of my new book, "The Firebox Principle," on Amazon:
https://www.amazon.com/Firebox-Principle-Drives-Every-Entrepreneur-ebook/dp/B07FDKK9QW