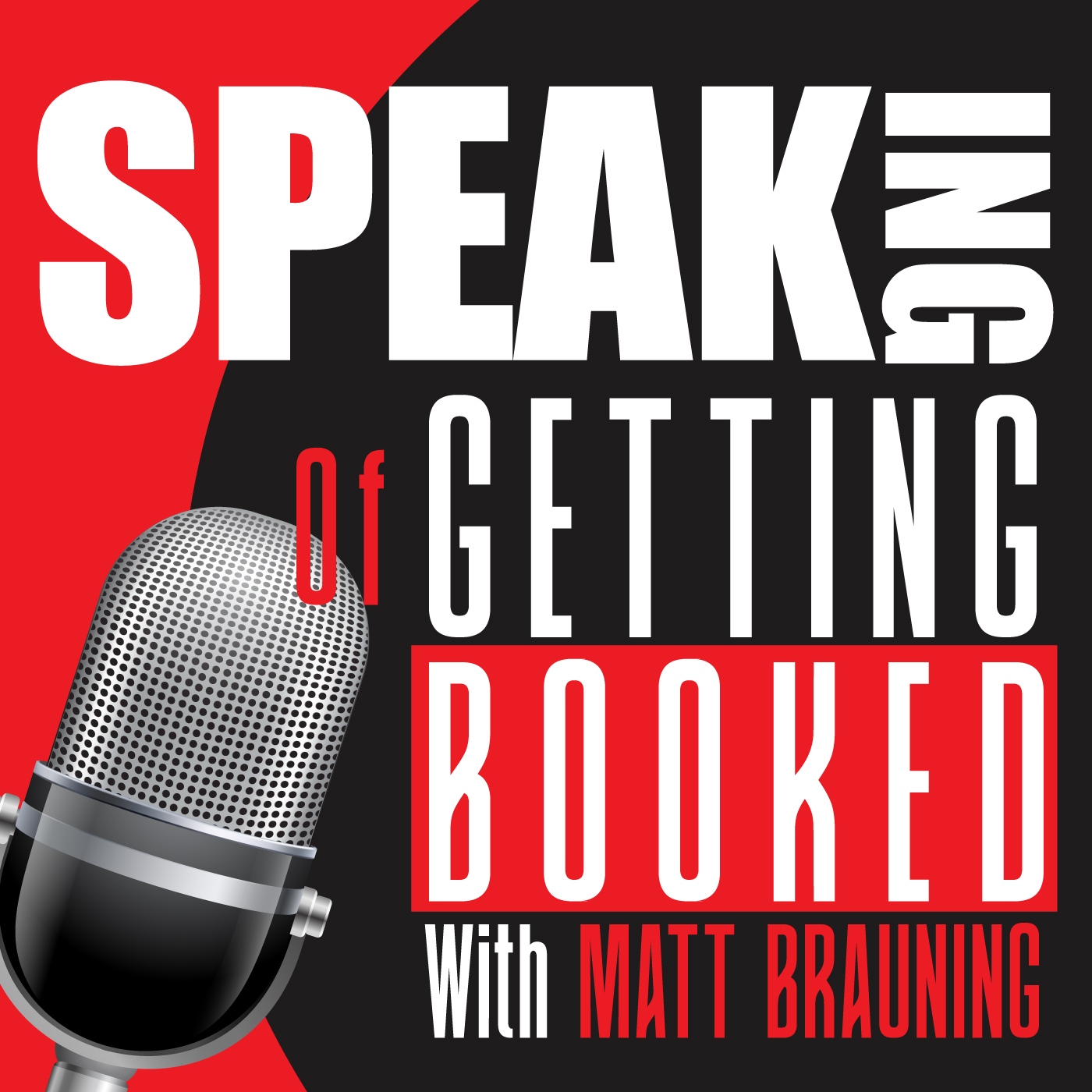 Ep #10 - Toni Caruso, the founder of Caruso Signature Events, joins me on the show this week to discuss how to get booked for seminars and workshops. Toni has over 30 years of experience in the marketing and public relations field and has worked in a variety of industries. Her genius is in event production, logistics and organization skills. She produces a range of event types including intimate business lunches between high-worth individuals, educational seminars, shareholders meetings, off-site retreats,movie screenings, business launches, company picnics for over 5,000 guests, and each event is always different in size and scope, but all have one basic formula for success.
Toni is taking her knowledge and bringing it to business professionals so they can help educate, inform and share their life experiences live on stage. Her mission is to produce live signature events that are exciting, engaging, unique and informative. Where business professionals at all levels can connect, collaborate and learn tools to move their business forward. An experience where they walk in with a dream and walk out knowing how to make that dream a reality. She wants to show small business owners and entrepreneurs the importance of sharing their stories live on stage which is the fastest way to build and grow their community.
Whether behind the scenes making her events run smoothly, or out in front educating professionals, Toni does it all with integrity, honesty and professionalism. In this episode, she will share a few of her booking secrets and you will get a ton of value from what she has to say. Enjoy!
Learn More About Toni Caruso, Get Her Book, and Visit Her Website:
Visit Toni Caruso's Website: https://www.carusosignatureevents.com/
Get a FREE Copy of Toni's Book, "Event Production Mastery - Workbook for Putting on Your Own Event," By Sending an Email to: rockstarcoordinator@gmail.com
Just Say "I Want the Book!" in the Email!
Follow Toni Caruso on Social Media:
Facebook: https://www.facebook.com/toni.luppino.caruso
Instagram: https://www.instagram.com/tonicaruso74/
LinkedIn: https://www.linkedin.com/in/tonicaruso/
Please subscribe, rate, and review the show on iTunes and any other podcast platform that you listen through. Your support and reviews help this show to attract prolific guests and to provide the best listening experience possible.
I love to hear from fans and listeners of my podcasts. Please share your feedback, guest suggestions, or ideas for future show topics with me on social media.
Facebook: https://facebook.com/mattbrauning
Instagram: https://instagram.com/mattbrauning
Twitter: https://twitter.com/mattbrauning
Visit the podcast website at: https://evolutionpodcast.com/speakingofgettingbooked/
Get a copy of my new book, "The Firebox Principle," on Amazon:
https://www.amazon.com/Firebox-Principle-Drives-Every-Entrepreneur-ebook/dp/B07FDKK9QW