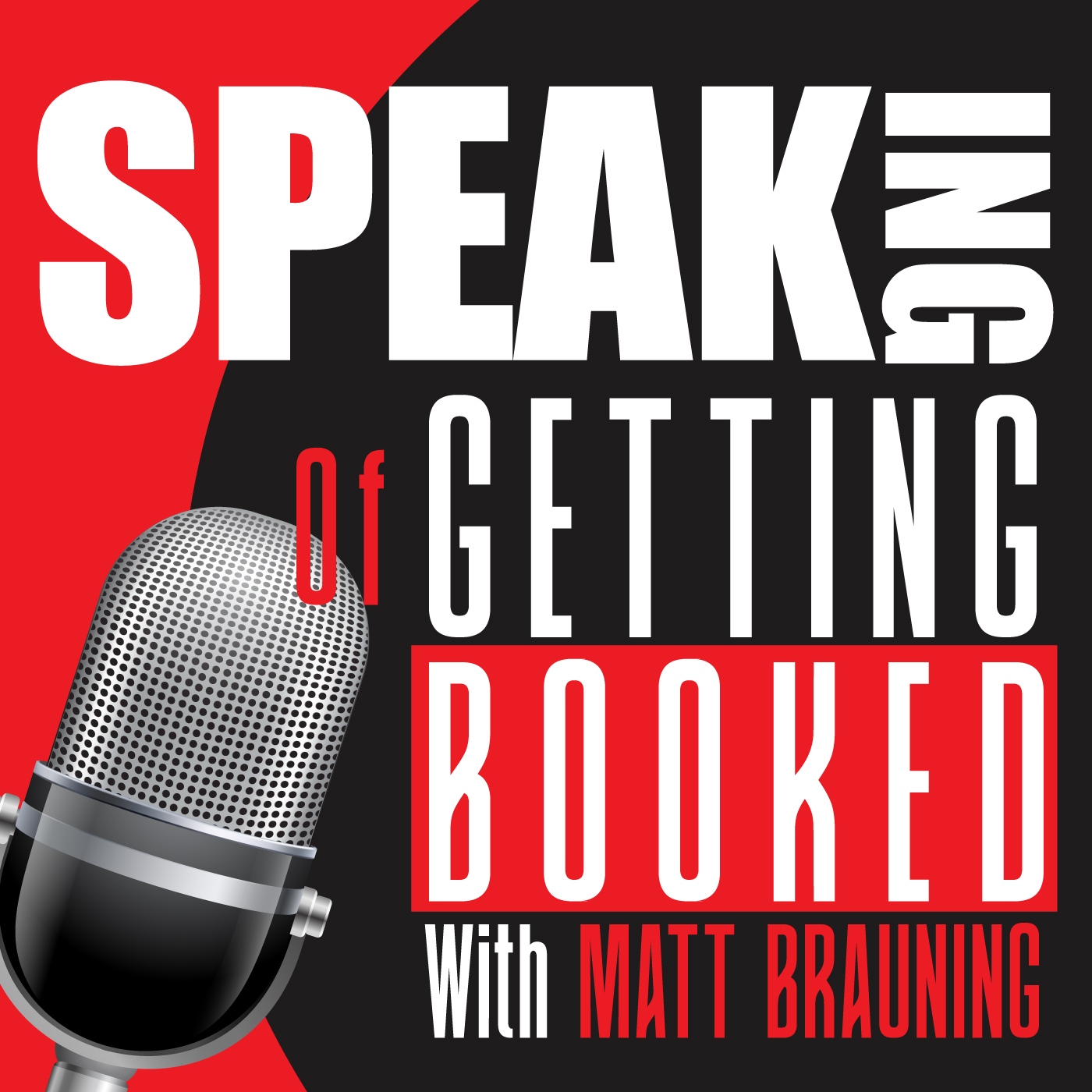 Ep #11 - My guest today, Sahar Nafal, is a promoter, international speaker, and community builder. As a promoter, she has put on over 300 live seminars and events. Sahar is the founder of the "Bright Side of Life Community" where she assists women to build stronger, deeper, and more compassionate communities. The "Bright Side of Life" began with a group of just 6 women in her living room and has not expanded to over 7500 members. Sahar also consults for platforms like the eWomen Network, Engaging Speakers, and other clients all over the world where she brings on speakers to get booked.
With her breadth of experience on promoting, we cover a lot of ground in this interview. If you've wondered about the most common mistakes that speakers make when meeting promoters, we will list those off in detail. Also, we discuss what you should have prepared for when you meet with the promoter for the first time. You will get all the tricks of the trade from Sahar so you can make the very best impression when you are ready to get booked. It's a fantastic interview so listen in and enjoy.
Learn More About Sahar Nafal, Get Her FREE Gift, and Visit Her Website:
Visit the Website and Claim Your Free 45 Minute Consultation with Sahar Nafal on How to Get Booked on More Stages: http://thebrightsideoflifeevents.com
When You Booked a Session, You Will Also Receive the Speaker Requirement Worksheet as a Free Gift
Follow Sahar Nafal on Social Media:
Facebook Personal Page: https://www.facebook.com/saharnafal1
The Bright Side of Life Facebook Page: https://www.facebook.com/Saharnafalsoulfulmentor/
The Bright Side of Life Facebook Group: https://www.facebook.com/groups/TheBrightSideofLifeCommunity/
Please subscribe, rate, and review the show on iTunes and any other podcast platform that you listen through. Your support and reviews help this show to attract prolific guests and to provide the best listening experience possible.
I love to hear from fans and listeners of my podcasts. Please share your feedback, guest suggestions, or ideas for future show topics with me on social media.
Facebook: https://facebook.com/mattbrauning
Instagram: https://instagram.com/mattbrauning
Twitter: https://twitter.com/mattbrauning
Visit the podcast website at: https://evolutionpodcast.com/speakingofgettingbooked/
Get a copy of my new book, "The Firebox Principle," on Amazon:
https://www.amazon.com/Firebox-Principle-Drives-Every-Entrepreneur-ebook/dp/B07FDKK9QW