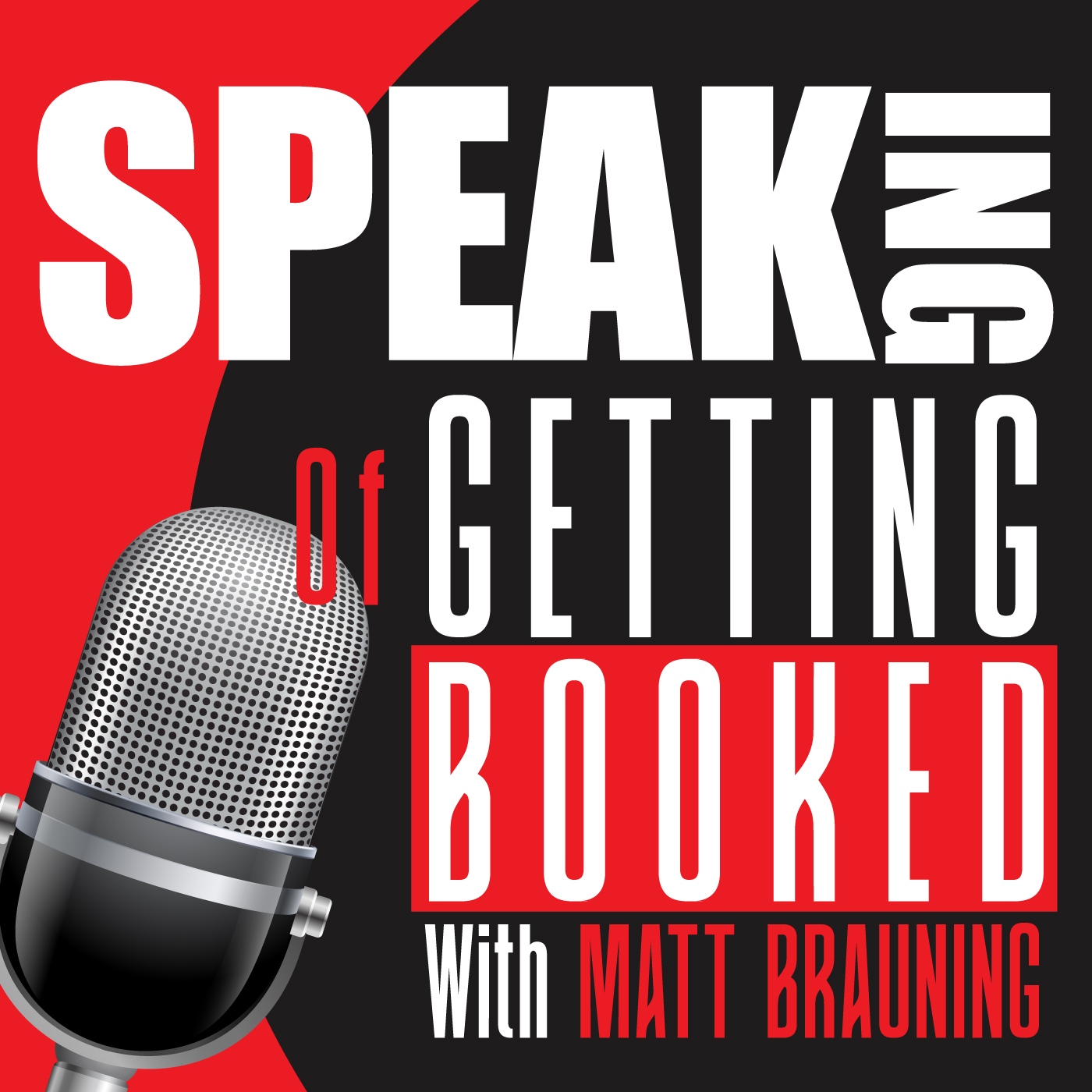 Ep #09 - Stephanie Angelo, the NSA Arizona Chapter Programs Chair, joins me on the show today to discuss how speakers can get booked at HR conferences. Beyond her current role with the NSA, Stephanie is the former chair for SHRM: Society for Human Resource Management, a Member of Toastmasters, International speaker, and even the creator of a Domestic Violence awareness board game!
Stephanie keynotes and facilitates workshops on Cultures of Learning as well as Strategic Thinking and Collaborative Accountability. She is a Mastermind group leader for business owners ranging from marketers to designers, financial planners, and recruiting firms.  She helps entrepreneurs grow and build their businesses while boosting sales, revenue, and market share.
Stephanie has a unique talent for connecting people and creating collaborative relationships that result in quantifiable growth. She is innovative and builds teams that make more money, blow away their competition, and form better businesses as a result.
To learn more about SHRM, "Society for Human Resource Management," find their website below in the notes and be aware that the organization puts out a call for speakers about 8 months prior to their conference.
The NSA Arizona chapter runs nine monthly programs a year. Stephanie is watching for speakers who would bring super useful tools, and would teach things the members can apply immediately. She says if you send a cold email, she actually reads them and if it's a fit you may get booked. She also says word of mouth if incredibly important, in fact that's how we met! Never shy away from speaking gigs that can get you known better and get your name out!
Stephanie also shares what NOT to do. For example, DON'T forget to follow up, honor deadlines, have your material ready, and treat local chapters like high paying clients!
Learn More About Stephanie Angelo, Get Her Book, and Visit Her Website:
Visit Stephanie Angelo's Website: https://stephanieangelo.com/
Vist the SHRM: "Society for Human Resource Management" Website: https://www.shrm.org/
Get Stephanie Angelo's Book "Serrated" on Amazon: https://www.amazon.com/gp/product/0615387632/ref=dbs_a_def_rwt_bibl_vppi_i0
Follow Stephanie Angelo on Social Media:
Facebook: https://www.facebook.com/HighStakesMastermind/
LinkedIn: https://www.linkedin.com/in/stephanieangelosphr/
Please subscribe, rate, and review the show on iTunes and any other podcast platform that you listen through. Your support and reviews help this show to attract prolific guests and to provide the best listening experience possible.
I love to hear from fans and listeners of my podcasts. Please share your feedback, guest suggestions, or ideas for future show topics with me on social media.
Facebook: https://facebook.com/mattbrauning
Instagram: https://instagram.com/mattbrauning
Twitter: https://twitter.com/mattbrauning
Visit the podcast website at: https://evolutionpodcast.com/speakingofgettingbooked/
Get a copy of my new book, "The Firebox Principle," on Amazon:
https://www.amazon.com/Firebox-Principle-Drives-Every-Entrepreneur-ebook/dp/B07FDKK9QW